Embroidered Scarf with Flowers Pattern and Design of Two Dragons Playing with a Ball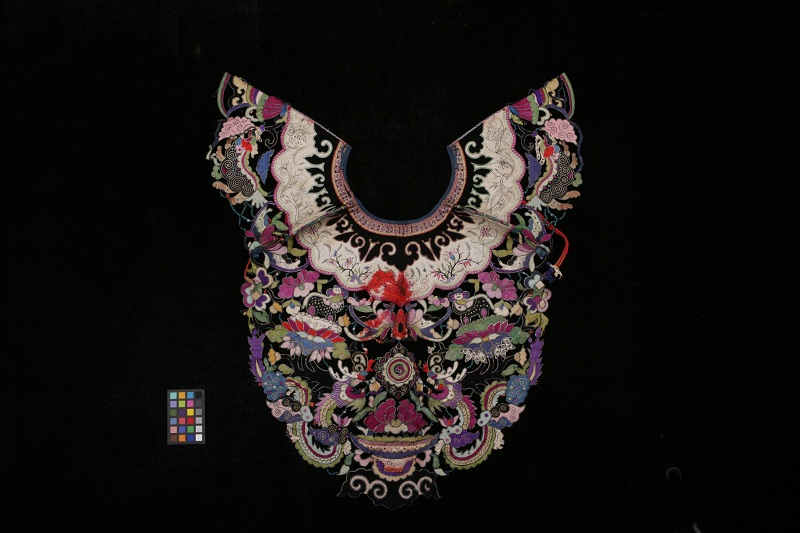 Republic of China (1912—1949)
Width: 54cm, height: 74cm
Collected in 1953
Scarf is commonly worn by Miao women as decoration. The scarf is made by layers of embroidery. In the centre of the scarf is the design of two dragons playing with a ball. Beneath the ball is the design of a basket of flowers while above the ball is the design of a beautiful butterfly. On both sides of the butterfly are two blossoming lotus flowers, each with a lotus seed pod. On the two seed pods stand two sheep face to face. Behind each sheep is the design of three flowers. The design of colorful lions is on top of the three flowers and the lions are playing with two embroidered balls.
深入探索
Miao Ethnic Clothing
Miao Ethnic Clothing consists of over two hundred kinds, such as coats, trousers, skirts, blouses, flower belts, embroidered pouch, hats and scarves.
Generally speaking, traditional Chinese techniques are used in the production of the Miao's clothing, including weave, embroidery, needle work and dying. These techniques are well integrated to create unique Miao ethnic clothing with hundreds of styles in a range of gorgeous and lavish colors.
Various designs on the Miao ethnic clothing are plants and animals in daily life, which play a very important role in conveying meanings, distinguishing the ethnic group from other ethnic groups and functioning as a language. Those designs are regarded by scholars as "the epic written on the dress".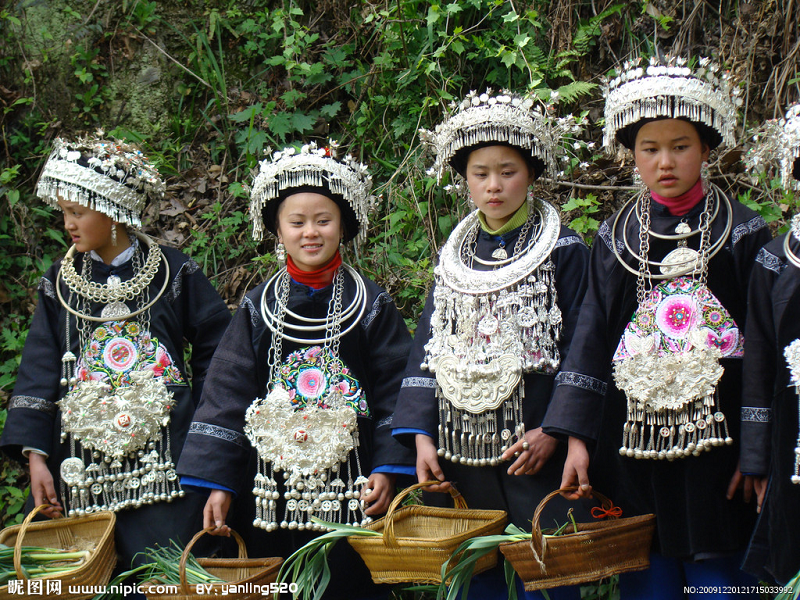 Miao girls wearing their traditional clothes of Miao ethnic group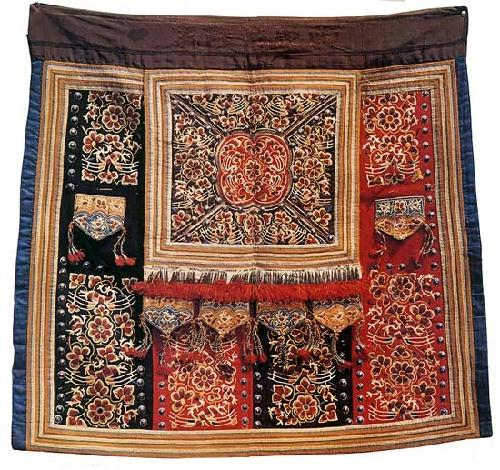 Embroidered red woolen skirt worn for carrying a child, Republic of China, collected by Hunan Provincial Museum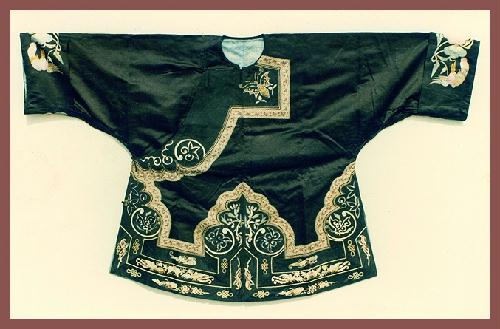 Embroidered women's lined jacket, collected by Hunan Provincial Museum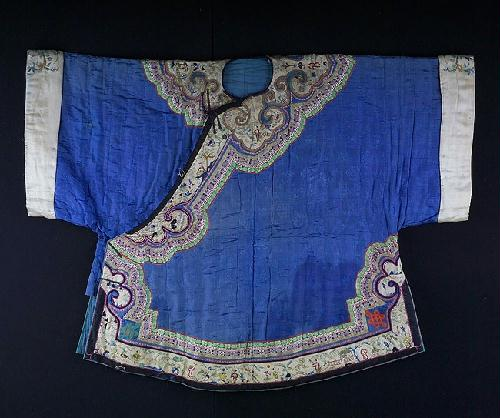 Embroidered woman's light blue coat with round collar and short sleeves, Qing Dynasty, collected by Hunan Provincial Museum