Exhibition of Chinese Ancient Bronzewares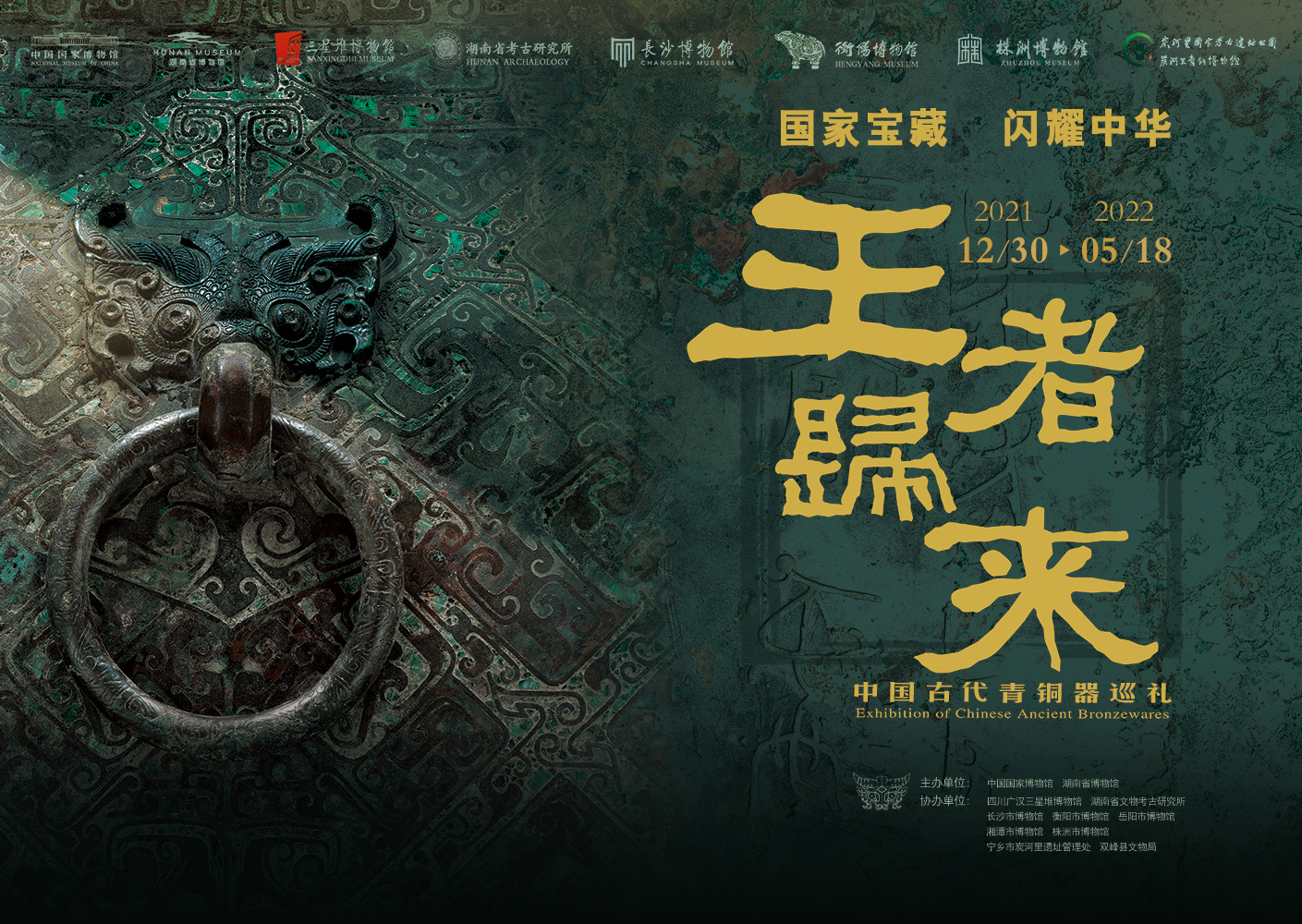 Introduction
Exhibition of Chinese Ancient Bronzewares
Bronzewares are classical, dignified, vigorous and elegant. They shine with the coldness of metal texture, but contain the temperature of humanity.
Chinese bronzewares were flourished in the three dynasties of Xia, Shang, and Zhou; they were regarded as an instrument of the king, demonstrating the mystery, solemnity and majesty of the temple, kingship and order. Chinese ancestors melted the alloy with magnificent imagination, cast different models, poured their pious faith in it, decorated it with bizarre and complicated patterns, and inscribed the major events of the ancestral temple and the country in it. Especially in the Shang and Zhou dynasties, bronzewares carried the function of distinguishing kinship and hierarchy, and establishing norms of etiquettes and laws. Even after entering the Iron Age, bronzewares, as well as the patriarchal system and ritual and music culture represented by them still show people's will and dignity in Chinese social life, and precipitate into the cultural gene in the blood of the Chinese people. This is the essential difference between Chinese bronzewares and Western ones, and it is also the reason why Chinese people have been studying and developing copper making skills and making new achievements in the following thousands of years.
From treasures of the National Museum of China to the important bronzewares of the Hunan Museum and Sanxingdui Museum in Guanghan city, Sichuan province, this exhibition gathers 280 pieces(sets) of valuable bronzewares. They are important carriers of ancient material culture and spiritual culture. We can admire the solemnity and elegance of bronzewares in Shang and Zhou dynasties, and see the inheritance and changes of bronzewares from Han to Ming and Qing dynasties. Splendid bronzewares were handed down from generation to generation; the king is back, and its legends never die. In the long river of time, transiting from thick and heavy to light and handy, bronzeware has gone from the imperial court to the folk, awakening the ritual and music cultural memory of Chinese people. Here, it is expected that we can meet the real look of Chinese traditional culture again.