The Artworks of the Wang School: Wang kaiyun and his disciples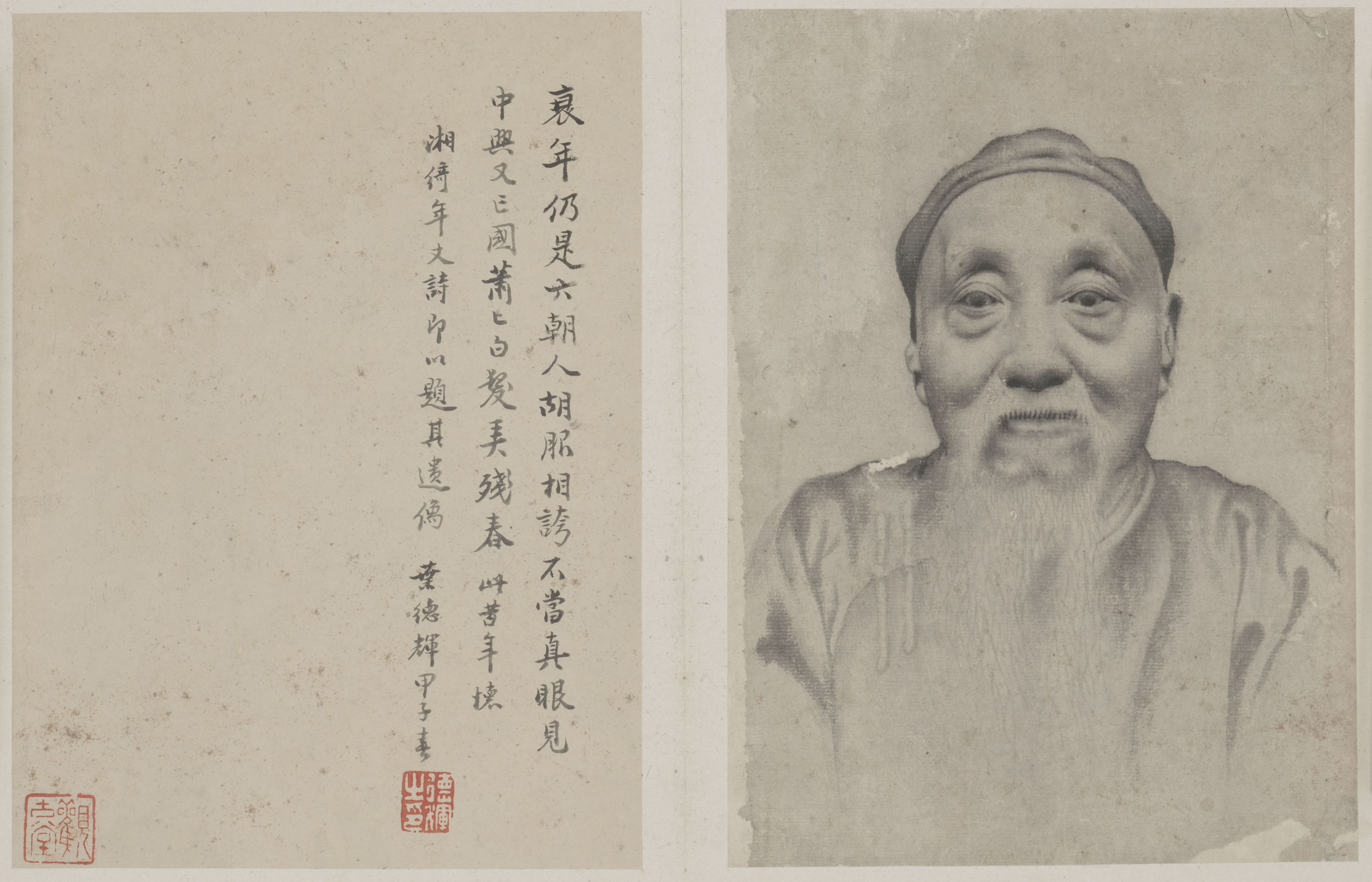 Introduction
The Artworks of the Wang School: Wang kaiyun and his disciples
Wang Kaiyun (1833-1916), styled himself Renqiu and Renfu, was born in Xiangtan, Hunan Province. Wang Kaiyun passed the imperial exams at the provincial level during the reign of Xianfeng Emperor and once worked for Su shun and Zeng Guofan. Later, he gave lessons at Zunjing Academy in Chengdu. He successively served as the head of Sixian Academy in Changsha and Chuanshan Academy in Hengzhou. He hosted Nanchang higher school and later gave lessons in Xiangqi building. In the Qing Dynasty, he was appointed as the post of Jiantao in Imperial Academy and later was promoted to the post of Jiangxian. In the early Republic of China period, he was the director of the Museum of Qing Dynasty History, and a part-time member of the Senate. With the writings of Xiangqilou poetry book, essays and diaries, he has made great achievements in many fields such as Confucian classics, literature, history, education, calligraphy and so on.
Wang Kaiyun, a famous scholar in Hunan, with friends and disciples all over the world, was known as the leading scholar of the times. He strongly advocated to put  the classics into practice, and cultivated many outstanding students studying real problems, such as Yang Du, Yang Zhuang, Yang Jun, Xia Shoutian, Qi Baishi, Bazhi Toutuo, Song Yuren, Yang Rui, Liao Ping, Hu Yuanyi, Yi Shunding, Liu Kuiyi, Ma Zonghuo, etc. To express the gratitude and nostalgia to his teacher, Qi Baishi once wrote a poem: "I often recall the past and miss my beloved teachers and old friends, but the past is gone forever. " In the modern history of China, there are many achievements made by Wang's disciples. Many talents in Hunan Province of modern times and the revival of Bashu culture are inseparable from Wang Kaiyun's elaborate cultivation.
The Hunan Museum has a rich collection of letters, paintings and calligraphy of celebrities in Hunan Province since the Ming and Qing Dynasties, and the museum carefully selected more than 100 pieces (sets) from the works of Wang Kaiyun and his disciples for display, including calligraphy, painting, seals, diaries, manuscripts, letters and so on, most of which are shown in the first time. Those precious exhibitions not only have important literary and historical value, but also embody the aesthetic value of scholars, which can be called as a feast of academic exchange and art appreciation. It is hoped that through this exhibition, we can go through the time tunnel to read the stories of Wang's school and learn Wang Kaiyun' s and his disciples' achievements embodying the philosophy of taking the rise and fall of society as their responsibility and studying real problems, and sort out the unique cultural heritage system of Hunan Province in the late Qing Dynasty and the Republic of China period, so as to further promote the study of Huxiang culture in academic and art circles.