Nation's museums attracted almost 780 million visitors in 2021
Body: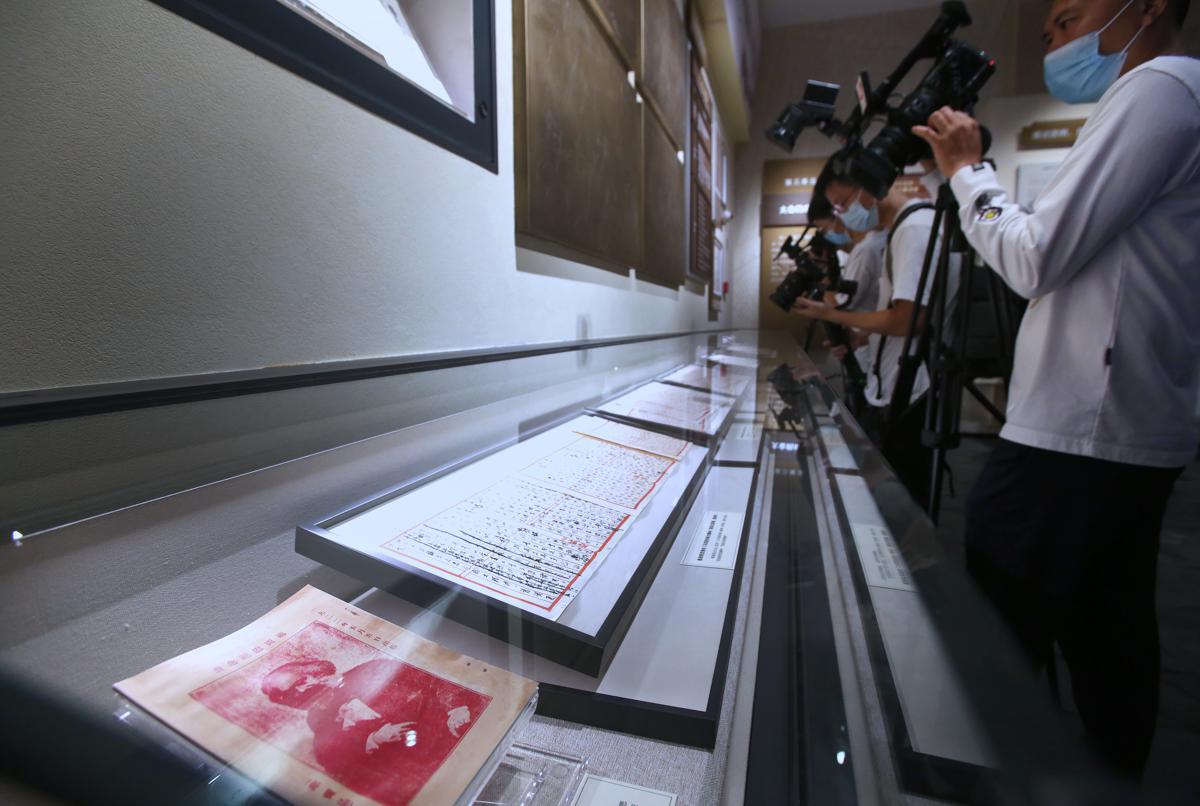 As China's museum industry thrives, the craze for history is sweeping through younger generations.
According to statistics released by the National Cultural Heritage Administration on International Museum Day, which falls every May 18, China was home to 6,183 registered museums by the end of 2021, ranking among the top nations worldwide.
Of the total museums, more than 90 percent are free to the public and 395 were added in 2021 alone, the NCHA said.
Despite the pandemic, Chinese museums received about 779 million visits last year. Meanwhile, more than 3,000 virtual exhibitions and over 10,000 educational events were launched online by museums, with total views reaching 4.1 billion.
Online travel agency Ctrip said museum tours are gaining popularity among Chinese tourists, especially young people, as they are prouder of and more interested in traditional culture.
Of those booking tickets on the platform for museums this year, 25 percent are people aged 13-27, according to Ctrip.
Another online travel service platform, ly.com, reported that the major consumers of products and services related to museums are the post-1980 and post-1990 generations.
An increasing number of museum operators have utilized modern technologies and explored new methods to cater to these visitors who have higher expectations, said Sun Jie, CEO of Trip.com Group, the owner of Ctrip.
The Wuhan Natural History Museum in Hubei province, for example, offered nighttime educational events in the summer, attracting throngs of parents and their children.
The Henan Museum in Zhengzhou, meanwhile, released cultural and innovative products such as "mystery boxes of archaeology" that offer people the excitement of an archaeological dig and help them learn more about history.
Each box contains a brush, a miniature shovel and a replica of one of the museum's cultural relics, which is encased in a clod of earth, in a can. Included is a brochure that details the historical origins of all possible replica treasures, the museum said.
"Such an interesting souvenir closes the distance between me and cultural relics, which I think were stately and inaccessible before. It's an attractive and effective way to promote traditional culture among young people," a netizen commented on Sina Weibo, China's Twitter-like social media.
Data from ly.com showed that museums became tourists' first choice during the five-day May Day Holiday that began on April 30. The site's museum-related search volume expanded by 184 percent month-on-month.
The most favored is the Palace Museum in Beijing, followed by the Nanjing Museum in Nanjing, Jiangsu province, and the Sanxingdui Museum in Guanghan, Sichuan, according to the latest ranking released by ly.com.